An eco-mama who's taking small steps to help the environment


How long have you been eco-friendly? Now that I'm thinking back, I have been raised semi-eco friendly my entire life. My mom had always taught me very basic, and simple ways to help the enviroment. Growing up we would help her plant flowers, and turned off electrical applicances, when they are not being used. So when I got married and started my own family, I still used those same methods and values and passed them to my kids.

Why did you choose to be eco-friendly? Well, I have to admit, I'm not as eco-friendly as I should be, but I have started making small steps to help the evironment. I feel as though, we all have to do our part to help the earth. So I started by replacing some of my traditional light bulbs with more energy-efficient compact fluorescent light bulbs, turning electrical appliances off when not in use. I also shut off the faucet when brushing my teeth. Sometimes (when I'm not running late) I drive slower, because acceleration uses a large portion of your gasoline.

What do you like about it? I like how being eco friendly is something I dont have to think about, it comes so natural. Growing up, I was raised that if I didn't take basic steps, like turning off running water, I was considered being wasteful. It's feels good to know that I am helping the earth. Since we all live in it, we should be more considerate and take little steps, into helping to keep the earth clean.

Any tips/advice for someone looking to be more eco-friendly? You don't have to be a hippie or tree hugger just be more aware of your evironment and take small steps. You will be surprised at how much small things, can make a difference.
Going green can be complex. This discourages a lot of people. There's really no "right" way it's basically trying to do something than nothing at all. I sometimes feel like a green hypocrite. Do you feel that way sometimes?
Yes, I agree that going green can be complex. Especially when it becomes time comsuming, and in some cases more pricey. This does discourage people from going completely green, but I dont feel like a hypocrite when it comes to going green, I practice what I preach, I do make efforts and it may be small, but it's better than doing nothing at all.
You know I gotta ask, How long have you been natural and how do you keep it so FLY?
I'm not natural, my hair is relaxed. I honestly don't remember my hair being in it's natural state. I haven't taken the step to going natural when it comes to my hair. I'm still considering going natural, but as for my daughter she is all natural. She is 6 years old and I have started a blog called KandyLandKurls
http://kandylandkurls.blogspot.com/
to help teach others what I have learned, while caring for her hair. I keep her hair FLY by using Olive Oil, Garnier Frutis Leave In and plenty of Moisturizer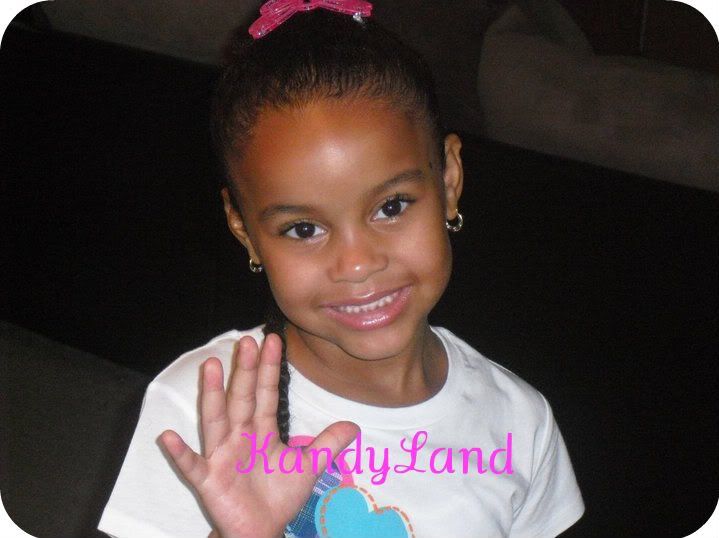 Is there anything you like to add? You don't have to do something drastic to help live a more eco-friendly life, just try to be considerate of your evironment.